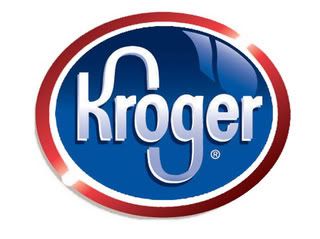 Kroger Store Match Ups 9/27-10/3
To view coupon policy,
click here
.
Just a little note- When shopping at Kroger, you can no longer use a digital (ecoupon) with a manufacturer coupon. Manufacturer Coupons WILL double but the digital coupons you load on your shopping card do not double. Make sure you print a list of the digital coupons you have on your card and compare them to your paper coupons. You will want to use a paper coupon for $.50 before you want to use a digital coupon for $.75 because the $.50 paper coupon will double to $1.00.
Kroger is having their 10/$10.00 sale!
Chef Boyardee or Manwich 10/$10.00
$0.50/2 Chef Boyardee Products All You, Sept 2011 (exp 11/15/2011)
Price: 2/$1.50
Horizon Organic Milk 10/$10.00
$.75/3 Horizon Organic Milk Singles
Price: 3/$2.25
Red Baron Pizza or Pizza Singles $3.89
$3/3 Red Baron Pizza Singles Kroger Ecoupon
$1/1 Red Baron Pan Pizza Kroger Ecoupon
Price: 3/$8.67 or 1/$2.89
Keebler Club or Town House Crackers $2.49
$1/2 Keebler Club Crackers 8/28/2011 RP Insert (exp 10/23/2011)
$1/2 Keebler Town House Crackers
Price: 2/$3.98
Sargento or Kraft Cheese 2/$5.00
$0.40/2 Sargento Natural Cheese Slices 8/28/2011 SS Insert (exp 10/9/2011) Doubles
Price: 2/$4.20
Keebler Fudge Shoppe Cookies $1.99
$0.55/2 Keebler Cookies 9/18/2011 RP Insert (exp 11/13/2011)
$0.55/1 Keebler Mint Creme Cookies 9/18/2011 RP Insert (exp 11/13/2011)
Price: 2/$3.43 or 1/$1.44

Yoplait Yogurt Cups 10/$6.00
$0.40/6 Yoplait Yogurt Cups Doubles
$.50/8 Yoplait Yogurt Cups Doubles
$0.40/6 Yoplait Yogurt Cups 8/21/2011 SS Insert (exp 10/15/2011) Doubles
$0.50/8 Yoplait Yogurt Cups 8/21/2011 SS Insert (exp 10/15/2011) Doubles
$0.40/6 Yoplait Yogurt Cups 9/11/2011 GM Insert Doubles
$0.50/8 Yoplait Yogurt Cups 9/11/2011 GM Insert Doubles
Price: 8/$3.80 or 6/$2.80
Pillsbury Grands Biscuits $1.99
$0.30/2 Pillsbury Refrigerated Grands Biscuits 9/11/2011 GM Insert (exp 12/3/2011) Doubles
$0.30/2 Refrigerated Pillsbury Grands! Biscuits 8/7/2011 GM Insert (exp 10/29/2011) Doubles
$0.30/2 Refrigerated Pillsbury Grands! Biscuits
Doubles
Price: 2/$3.38
Pillsbury Cinnamon Rolls $1.99
$0.30/1 Pillsbury Sweet Rolls or Grands Sweet Rolls 9/11/2011 GM Insert (exp 12/3/2011) Doubles
$0.50/2 Pillsbury Sweet Rolls or Grand Sweet Rolls 8/7/2011 GM Insert (exp 10/29/2011) Doubles
$.40/2 Pillsbury Sweet Rolls
Doubles
Price: 1/$1.39 or 2/$2.98 or 2/$3.18
Pillsbury Crescent Rolls $1.99
$0.40/2 Pillsbury Crescent Dinner Rolls 8/7/2011 GM Insert (exp 10/20/2011) Doubles
$0.40/2 Pillsbury Crescent Dinner Rolls 9/11/2011 GM Insert (exp 12/3/2011) Doubles
Price: 2/$3.18
Pringles 2/$3.00
$1/4 Pringles Super Stack Can 10/2/2011 P&G Insert (exp 10/31/2011)
$1/4 Pringles Super Stack Cans 8/28/2011 P&G Insert (exp 9/30/2011)
Price: 4/$5.00
Cottonelle Bathroom Tissue 12 Rolls $6.49
$0.50/1 Cottonelle Toilet Paper 10/2/2011 SS Insert (exp 10/30/2011) Doubles
$0.75/1 Cottonelle Bath Tissue 9/11/2011 SS Insert (exp 10/23/2011)
Price: $5.49 or $5.74

Viva 6 Roll Paper Towels $6.49
$0.60/1 Viva Paper Towels Big Rolls 10/2/2011 SS Insert (exp 11/13/2011)
$2/1 Viva paper towels All You, Sept 2011 (exp 11/30/2011)
Price: $5.89 or $4.49
All Laundry Detergent $3.99
$1/1 All Laundry Detergent 8/28/2011 RP Insert (exp 10/9/2011)
Price: $2.99
Trop50 Juice $2.69
$1/1 Tropicana Pure Premium or Trop50 Juice 10/2/2011 Pepsi Moments to Save Insert (exp 10/22/2011)
Price: $1.69
Special K Bars $2.69
$1.50/2 Kellogg's Special K Products 9/11/2011 RP Insert (exp 11/6/2011)
Price: 2/$3.88
Nutri Grain Bars $2.69
$1/2 Kellogg's Nutri-Grain Cereal Bars 8/7/2011 RP Insert (exp 10/2/2011)
Price: 2/$4.38
Betty Crocker Cookie Mix or Supreme Brownie Mix 2/$4.00
$0.40/1 Betty Crocker Cookie Mix 8/7/2011 GM Insert (exp 10/1/2011) Doubles
$0.75/2 Betty Crocker Supreme Brownie or Dessert Bar 8/28/2011 SS Insert (exp 10/22/2011)
Price: 1/$1.20 or 2/$3.25
Crest Vivid White or Pro Health Toothpaste $2.99
$1/1 Crest Toothpaste or Liquid Gel 10/2/2011 P&G Insert (exp 10/31/2011)
$1/1 Crest Pro-Health For Me Toothpaste 8/28/2011 P&G Insert (exp 9/30/2011)
Price: $1.99

Irish Spring Body Wash $3.00
$0.50/1 Irish Spring Body Wash or Bars Multipacks 9/25/2011 SS Insert (exp 10/15/2011) Doubles
Price: $2.00
Soft Soap Body Wash $3.00
$1.50/2 Softsoap Body Wash 9/25/2011 SS Insert (exp 10/15/2011)
Price: 2/$4.50
Mars M&M's Chocolate Candy $2.79
$1/1 M&M's Brand Pretzel Candies 9/11/2011 RP Insert (exp 10/23/2011)
$1/2 Mars M&M's or Dove Chocolate Bags 8/28/2011 RP Insert (exp 10/31/2011)
$1.50/2 M&M's Candies Products All You, Sept 2011 (exp 10/31/2011)
Price: $1.79 or 2/$4.58 or 2/$4.08
Zatarin's Rice Mix 10/$10.00
$1/3 Zatarin's Rice mix 8/28/2011 RP Insert (exp 11/6/2011)
Price: 3/$2.00
Michelina's Entrees $.88
$1/5 Michelina Entree
Price: 5/$3.40
Hot or Lean Pockets 5/$10.00
$1/3 Hot Pockets 8/21/2011 SS Insert (exp 11/21/2011)
Price: 3/$5.00